Dental Implants – Denver, CO
The Modern Solution to Replace Missing Teeth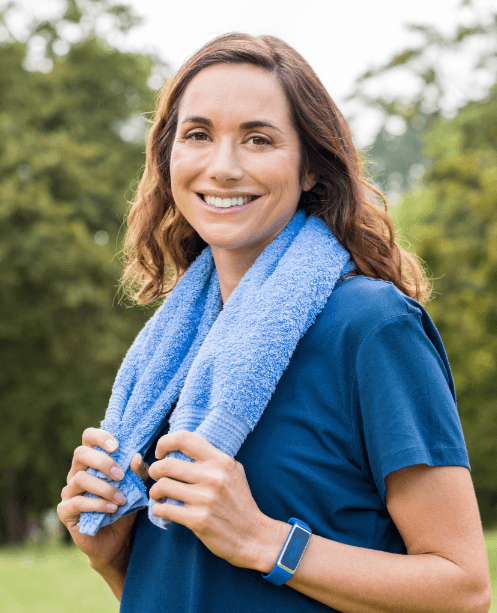 Are you looking for a more permanent, stable, and long-lasting alternative to traditional dentures or bridges to replace your missing teeth? Dental implants in Denver, CO are becoming increasingly popular because of the variety of unique benefits they offer by restoring the entire structure of missing teeth. To learn whether you're a good candidate for this treatment, call our dental office today to schedule a consultation.
Why Choose Paradise Dentistry & Orthodontics for Dental Implants?
Soothing, Spa-Like Atmosphere
Dentist with 17+ Years of Experience
iTero Digital Impression System
What are Dental Implants?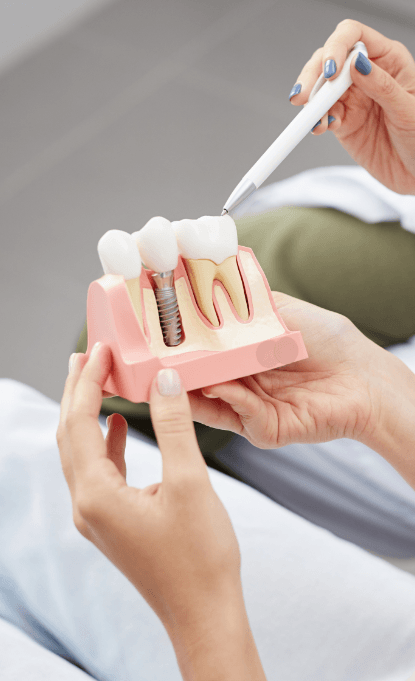 Dental implants themselves are small titanium posts that are placed below the gum line to restore the missing roots of your teeth. Due to the biocompatible nature of the material, they're able to directly fuse with the jawbone to provide it with stimulation and blood flow to keep it from deteriorating over time. Once this process is complete, our team can then restore your smile by attaching lifelike, custom-crafted restorations on top.
The 4 Step Dental Implant Process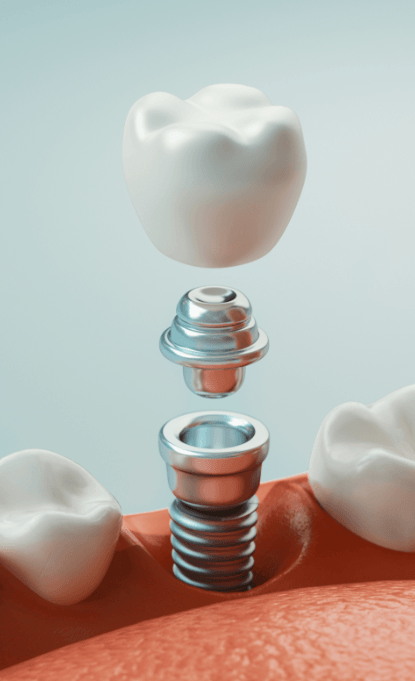 There are four basic steps to every dental implant treatment:
Dental Implant Consultation: During the consultation, Dr. Soltani will examine your mouth, ask you about the desires you have for your smile, and develop a customized treatment plan to address your unique situation.
Placement of Dental Implants: Our dental office partners with expert oral surgeons to make the dental implant surgery as successful and smooth as possible.
Osseointegration & Abutment Placement: Once your implants are placed, they'll undergo a process called osseointegration, where they'll fuse with your jawbone. Afterward, you'll return to our dental office so we can attach small, metal connector pieces called abutments to your implants.
Attachment of Permanent Restorations: Once your permanent restorations have been crafted, we'll attach them to your abutments to secure them in place and complete your smile.
Benefits of Dental Implants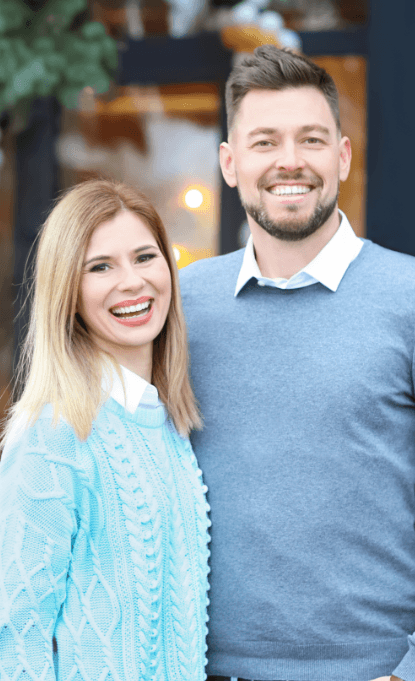 Dental implants have several unique benefits that distinguish them from other tooth replacements. Some of the advantages include:
Long lifespan of 35+ years with the proper maintenance.
Easy to care for.
Preservation of jawbone density.
Maintain/improve your facial structure.
Enhanced speaking and chewing.
No alteration of surrounding, healthy teeth necessary.
Whom Can Dental Implants Help?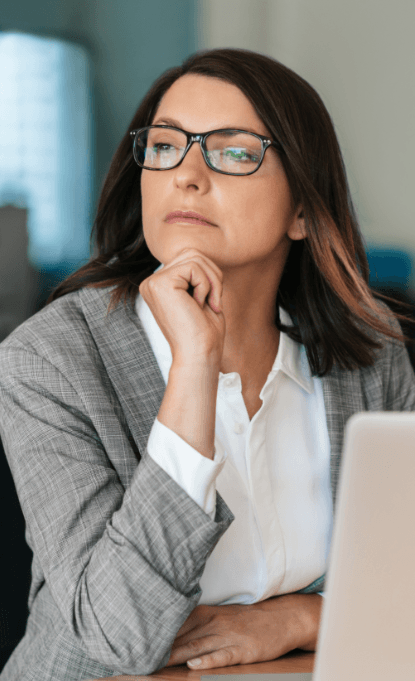 The best way to determine whether you're a good candidate for dental implants is to visit us for an initial consultation. We'll take a look at your medical history, examine your mouth, and if you qualify for the treatment, we'll create a custom-tailored timeline that we can walk you through so you know exactly what to expect during the process. Depending on your tooth loss, we may suggest one of the following implant restorations:
Missing One Tooth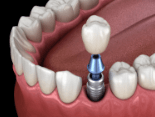 For a single missing tooth, we can place one dental implant below the gum line. After it has fused with the jawbone and we attach an abutment, we can fill the gap in your smile with a custom-made dental crown.
Missing Multiple Teeth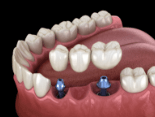 For multiple consecutive missing teeth, we can secure a bridge to two dental implants placed on either side of the space. If you have gaps in different areas across your arch, we can also secure a partial denture with dental implants.
Missing All Teeth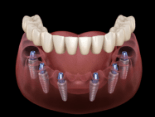 Instead of dealing with an unstable denture, we can attach one to your jawbone using just four to eight dental implants. With an implant denture, you won't have to worry about slipping, shifting, or not being able to eat certain foods.
Understanding the Cost of Dental Implants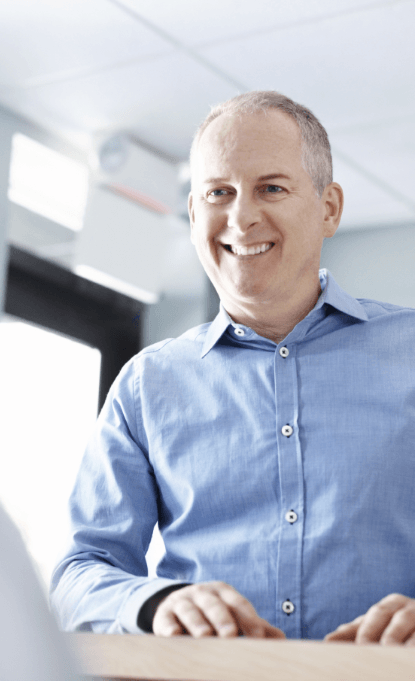 The cost of dental implants can vary from patient to patient because each treatment is custom-tailored to fit an individual's needs. Some of the factors that can affect pricing include how many dental implants you need, what type of restoration will restore your smile, and whether you require any preparatory procedures before you can undergo surgery. We'll walk you through all of these details during your initial consultation so you know exactly what to expect.
Dental Implants Post-Op Instructions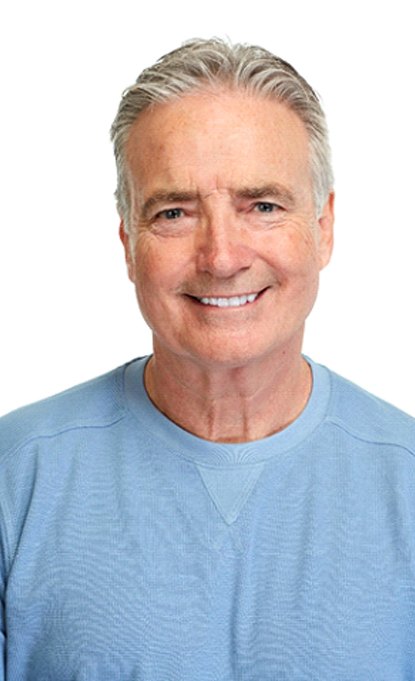 Once you get your dental implants, the recovery comes next. However, there is no need to feel worried or anxious. Below, we've outlined exactly what to expect as well as some easy yet effective steps to make your recovery go as smooth and comfortable as possible. If you ever experience intense pain or abnormal side effects that you don't recognize here, please don't hesitate to contact us! Keep reading to learn our dental implant post-op instructions in University Park.
What to Do Directly After Dental Implant Surgery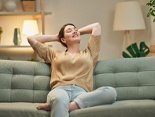 The main goal is to leave the affected area untouched so the blood clot can form and your healing is successful. To enjoy the best recovery, follow these easy tips:
Keep your fingers/tongue away from the affected area.
Do not spit – use tissues or swallow your saliva.
Do not drink through straws.
Do not smoke for at least the first day.
Common Side Effects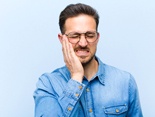 Some side-effects are completely normal during the first few days after your implant surgery. These may include:
Bleeding: This can be managed with gauze and light pressure. Bleeding can happen for multiple days but it will lessen over time.
Swelling: During the first 72 hours through the end of the week, swelling is completely normal. Use a cold/warm compress to help!
General discomfort: Take pain medication to get relief.
If any of these issues seem like they are getting worse instead of better after 3 to 4 days, contact our office right away for treatment from our implant dentist in University Park.
Diet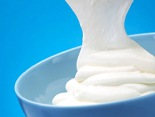 Eat whatever you'd like but try to stick to soft, easy to chew foods. These items include, mashed potatoes, yogurt, soup (not very hot), ice cream, scrambled eggs, and pasta. Avoid chewing hard or sticky foods and try to cut your portions up into small bites so they are more manageable. Nausea may accompany your discomfort during the first few days. You can manage this by taking small sips of tea or ginger ale. Return to your regular diet as soon as you feel up to it but be careful around the surgical site.
Health & Oral Hygiene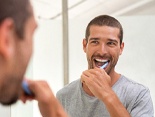 You can brush your teeth like normal the day after your dental implant surgery, however avoid the surgical site. Rinse your mouth 2 to 3 times a day with saltwater or prescription mouthwash if you have it. Do not use mouthwash with alcohol (like Listerine or Scope) because this ingredient dries out the mouth, which slows down the healing process.
What to Do After Your New Teeth Are Attached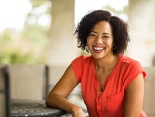 Once your new teeth are attached, the difficult part is out of the way! You may experience some minor, temporary sensitivity on or around your gums, but this is easy to manage with pain medication. There should not be any extensive recovery, swelling, or bleeding. All that's left to do is to enjoy your beautiful, healthy, and strong set of teeth!