Advanced Dental Services & Technology – Denver, CO
Faster, Better, & More Effective Care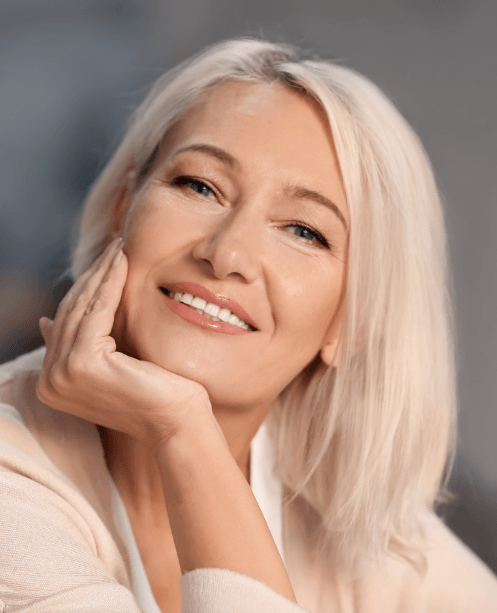 Modern-day dental technology is amazing, and all you have to do is visit Paradise Dentistry & Orthodontics to see evidence of this. Dr. Soltani uses the latest instruments to not only provide care with extreme comfort and precision, but they also make the dental experience more transparent. She can show you exactly what she's seeing in your mouth so you're always on the same page and know what to expect, taking any uncertainty out of your time with us.
Intraoral Camera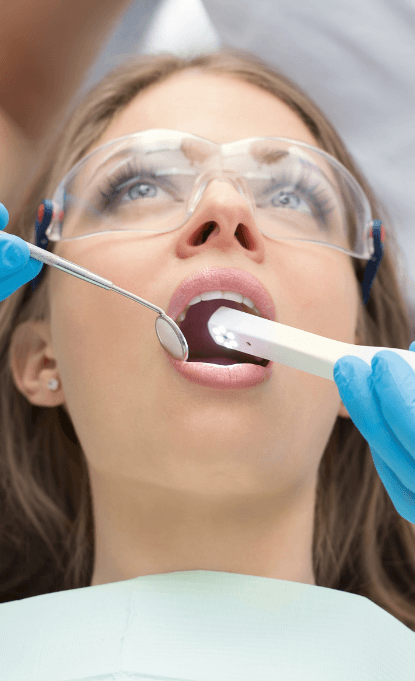 This small, handheld device fits comfortably in the mouth and allows our team to take close-up, highly detailed images of the teeth and gums. These can be instantly transferred to a large monitor right in the treatment room and zoomed in to help our team see every part of the oral cavity. This makes it much easier for us to spot potential issues, plus we can go over a patient's images with them so they clearly understand the state of their oral health and treatment options.
Digital X-Rays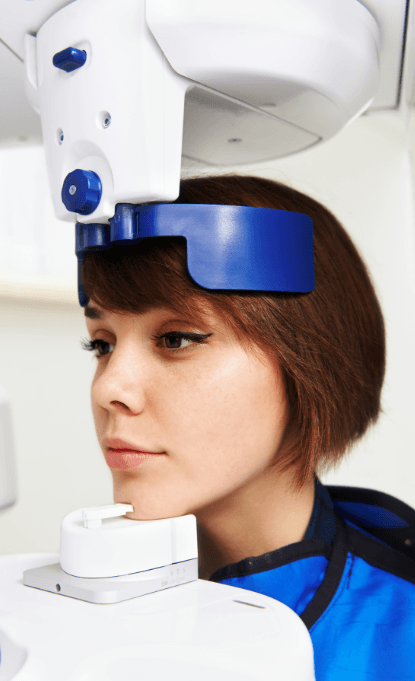 X-rays enable us to look below the gum line and see the roots of the teeth as well as the bone that supports them so we can catch hidden decay, infections, and even cancer as early as possible. Thanks to our digital technology, we can now capture extremely sharp images and develop them in a matter of seconds. The process is much safer as well, as it emits 90% less radiation compared to regular X-rays, plus we don't have to use harsh chemicals that affect our local environment.
Digital Impression System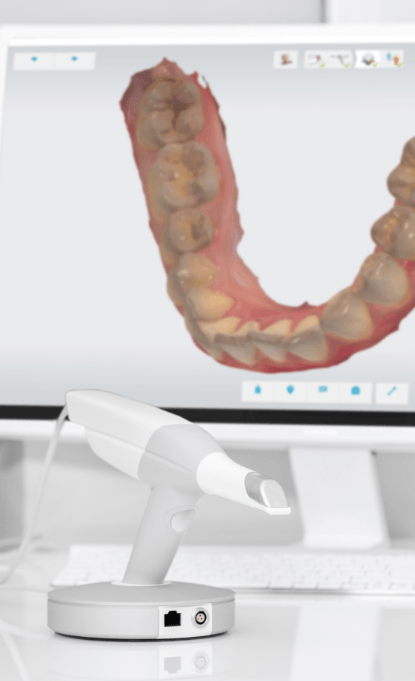 If we need to take an impression of a patient's teeth, we will never have them bite into a mold filled with cold, odd-tasting dental putty. Instead, we'll simply scan the mouth with a small device, and within minutes, we'll have a perfect model of the teeth we can use to design a wide array of treatments. This approach is not only more comfortable than the old way, but much faster as well, because we never have to do retakes!