Teeth Whitening – Denver, CO
Clear Away Years' Worth of Stubborn Tooth Stains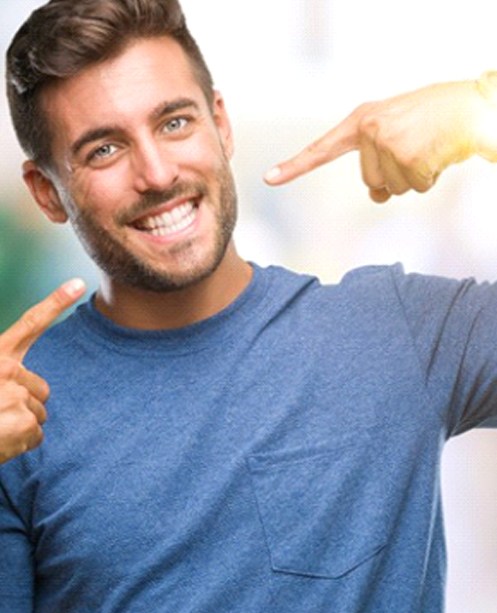 Do your teeth not shine as brightly as they used to? There are many reasons why teeth can become discolored over time, from a daily coffee habit to smoking to poor dental hygiene. Maybe you've tried store-bought teeth whiteners, but they didn't deliver the dramatic, lasting results you wanted. At Paradise Dentistry & Orthodontics, Dr. Shauna Soltani provides professional teeth whitening designed to clear away years' worth of stubborn tooth stains. Whether you're looking to brighten your smile quickly in our office or gradually in the comfort of your own home, contact us today to get started with teeth whitening in Denver!
Why Choose Paradise Dentistry & Orthodontics for Teeth Whitening?
In-Office & Take-Home Teeth Whitening Options Available
Denver Cosmetic Dentist with 17+ Years of Experience
Soothing Dental Office Atmosphere
Who Is a Good Candidate for Teeth Whitening?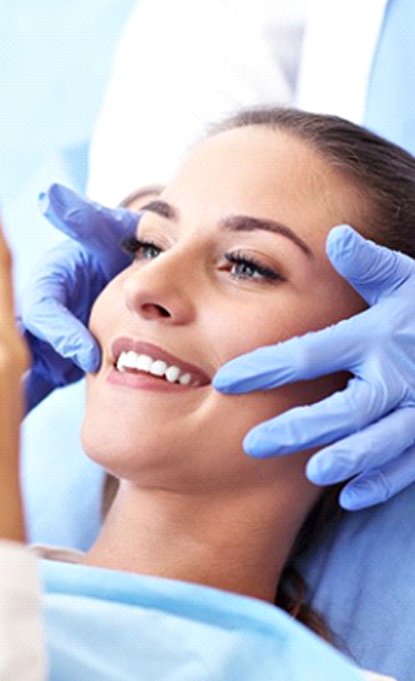 Whether you're dealing with a couple of minor surface stains or darker, more widespread discoloration, chances are you're a good candidate for teeth whitening. Your eligibility depends primarily on the root cause of your stains, your specific dental needs, and the unique way you want your smile to look. If you're not sure exactly what these are, don't worry – your cosmetic dentist in Denver will go over all of this information with you during your initial consultation. From there, Dr. Soltani can help you develop a personalized treatment plan that will give you the radiant grin you've been waiting for.
How Does Teeth Whitening Work?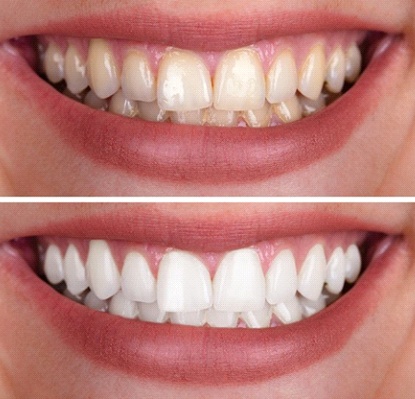 Most teeth whitening products work by applying a gel to your teeth that breaks down stain molecules. Our treatments are no exception. Here at Paradise Dentistry & Orthodontics, we have two options for lightening the shade of your pearly whites:
Take-Home Teeth Whitening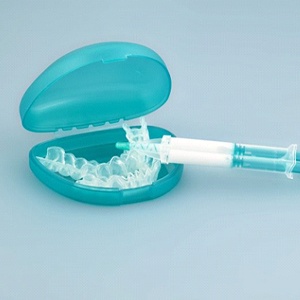 If you lead a busy life and would prefer to achieve your results at home, then our take-home teeth whitening treatment would be ideal for you. While over-the-counter whitening products use one-size-fits-all trays and watered-down bleaching gels, our Opalescence take-home kits are fully customized to meet each patient's needs. All you have to do is fill the trays with the gel and wear them for about 30-60 minutes a day. Most patients reach the results they were looking for after less than two weeks of daily use.
In-Office Teeth Whitening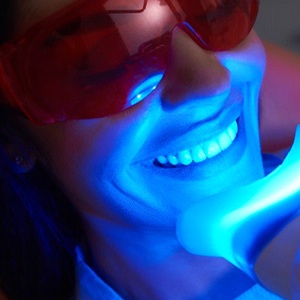 Maybe you're on a time crunch for a job interview, wedding, or other special event where you want to look your best. In that case, you might benefit from our in-office teeth whitening with Zoom! By applying a concentrated whitening gel to your teeth and activating it with a special light, you can safely brighten your smile by several shades in as little as one hour.
Tips for Keeping Your Smile Bright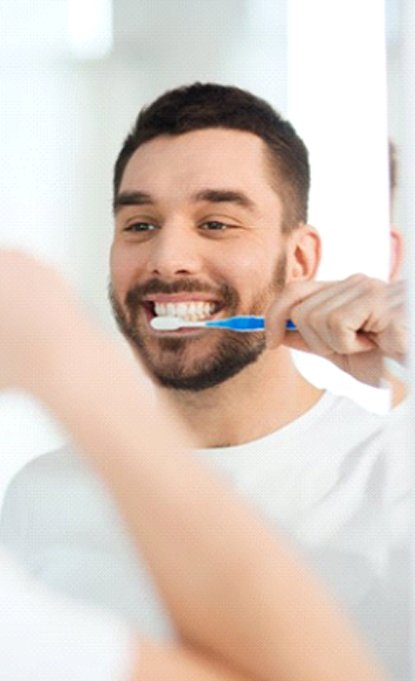 After spending time getting your teeth whitened, you'll naturally want your results to last! You can expect your smile to stay bright for anywhere from a few months to a year or longer. It varies based on how well you take care of your smile. Here are some tips for maintaining your bright smile:
Practice good oral hygiene, which includes brushing twice a day and flossing at least once daily.
Consider quitting tobacco if you currently use it.
Consume dark, staining foods and beverages (wine, coffee, tea, marinara sauce, etc.) in moderation.
If you do indulge in discoloring beverages, use a straw to minimize their direct contact with your teeth.
Visit Dr. Soltani every six months for a checkup and cleaning.
Understanding the Cost of Teeth Whitening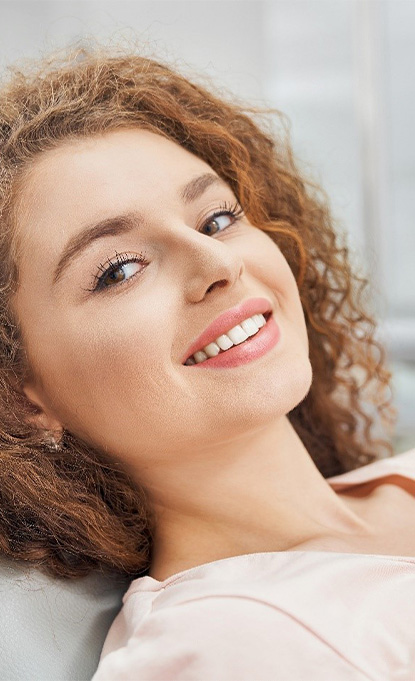 How much will it cost to brighten your smile? Every patient is unique, so the answer will vary depending on what your specific needs are. Our helpful team members want you to be able to enjoy the smile of your dreams without breaking the bank, so feel free to let us know if you have any questions regarding the cost of teeth whitening. We'll make sure that you're aware of how much you can expect to pay as well as what your financial options are.
Factors That Affect the Cost of Teeth Whitening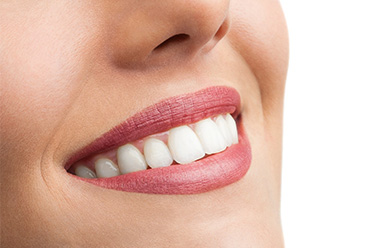 While there is a set price for a single teeth whitening procedure, the total amount you pay for the overall whitening process depends on several factors:
The number of treatments needed matters. The more extensive your discoloration is, the greater the number of whitening sessions required will likely be.
Gum disease, cavities, and other oral health issues need to be treated before whitening can be performed. The services needed to address these problems have their own separate costs.
If you have any veneers or crowns on your teeth, you may need to pay them to have them replaced with restorations that blend in with your newly whitened smile.
Types of Teeth Whitening: What Do They Cost?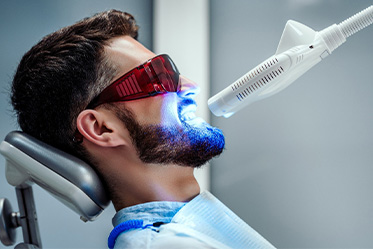 When you ask "How much does teeth whitening cost?", the answer you get will largely depend on what type of whitening you're talking about.
In-office whitening usually costs between $400 and $800.
A whitening kit provided by your dentist normally costs a few hundred dollars.
Whitening trays that you can buy over the counter can cost around $100, although sometimes the price is lower than that.
Whitening strips, gels, and toothpastes are the most affordable teeth whitening options. The prices for these products can be as high as $40 and as low as $7.
Inexpensive Teeth Whitening vs. Professional Teeth Whitening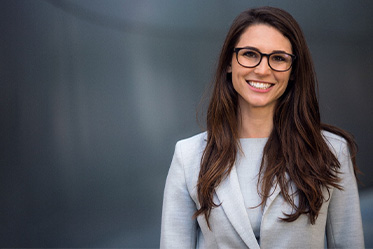 When you're on a budget, it may be hard to see why you would choose professional whitening options over more affordable store-bought items. But price isn't the only thing you need to consider. Professional whitening tends to get much better results than over-the-counter whitening. This is because professional whitening products utilize ingredients that can eliminate stains above and below the surface of the enamel.
Options for Making Teeth Whitening Affordable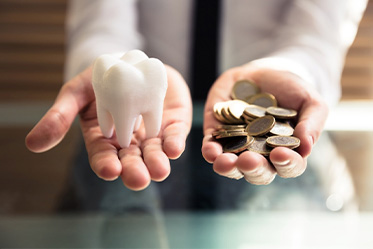 As a cosmetic procedure, teeth whitening isn't normally covered by dental insurance. However, there are other ways we can help you manage the cost of the procedure. You can inquire about our in-house membership plan, which lets you enjoy a discount on many of our services. Also, you can apply for a financing plan through CareCredit, allowing you to pay for whitening in a series of monthly installments that are suited to your budget. Don't be afraid to ask for more details about our financial options during your initial consultation.
Teeth Whitening FAQs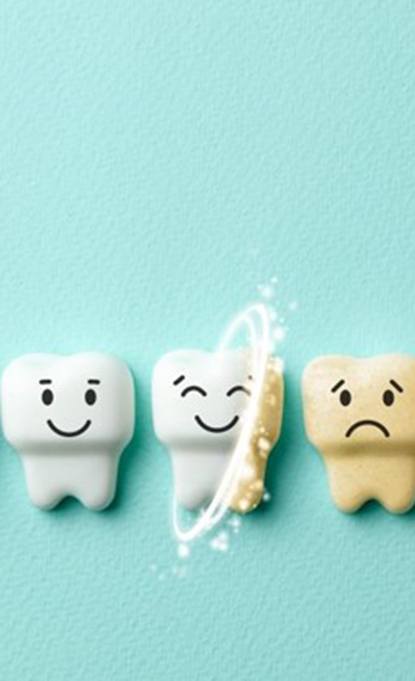 If you are looking to enhance the natural beauty of your smile, teeth whitening is an effective, yet affordable solution. However, you may still have some unanswered questions about the process. Here are the answers to some of the most common queries we receive about teeth whitening in Denver. If you don't see the information that you're looking for below, don't worry! Give us a call and we'd be happy to answer your questions and get you started with a consultation.
Does Teeth Whitening Hurt?
Many patients are hesitant to commit to teeth whitening because they are afraid that the procedure will be painful. Fortunately, this isn't something you need to worry about. Professional whitening treatments are entirely custom, so you are significantly less likely to experience sensitivity. If your teeth are more prone to sensitivity, let us know! By spacing out treatments, avoiding hot beverages, and using a specialty toothpaste, you can reduce this unpleasant sensation.
Does Teeth Whitening Damage Enamel?
No, teeth whitening does not damage healthy enamel. However, if your teeth have been compromised by decay or gum disease, the chemicals can cause issues. This is why it is so important that a dentist examines your teeth beforehand. Additional damage can occur if you opt for at-home remedies, like using activated charcoal and hydrogen peroxide to address discoloration. Overuse of whitening products can also be damaging. Ultimately, you should always consult your dentist before a whitening treatment of any kind.
Does Teeth Whitening Work on Dental Crowns?
No, teeth whitening will not affect dental crowns like it affects natural tooth enamel. Whitening gels can actually weaken the bond between your tooth and restoration which can cause complications, so be sure to share your dental history during your consultation so it can be taken into consideration. To help prevent your crowns from becoming discolored, avoid dark-colored beverages and tobacco products. If you are unhappy with the current shade of your dental crown, it can be replaced to better match the rest of your smile.
Is Teeth Whitening Permanent?
Teeth whitening is not a permanent treatment. Typically, results will last anywhere from a couple mouths to several years depending on how well you care for your teeth. In order to prolong results, implement a solid at-home oral hygiene routine, attend your six-month dental cleanings and checkups, and avoid poor dental habits. Touch-up treatments are also available to keep your teeth looking pearly-white!