Veneers – Denver, CO
Give Your Pearly Whites a Complete Makeover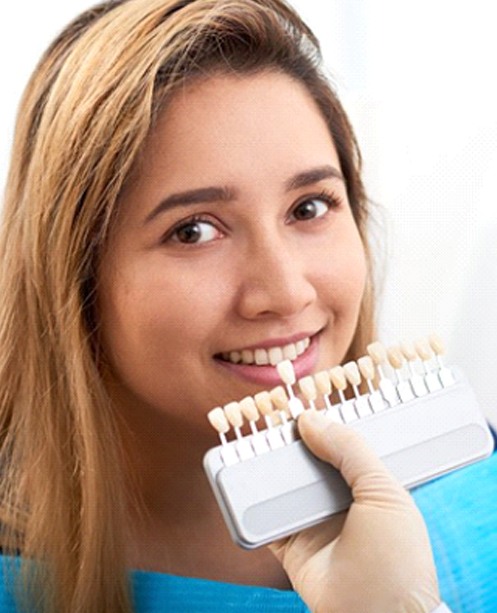 Originally created to improve the teeth of Hollywood stars, veneers have become a simple way for almost anyone to make their dream smile a reality. This versatile treatment can correct a variety of aesthetic issues in the teeth that are visible when you smile. If you're tired of feeling self-conscious about chipped, stained, gapped, or otherwise flawed teeth, then veneers in Denver, CO might be just the thing your smile needs. To get started, contact our team at Paradise Dentistry & Orthodontics to schedule a consultation with Dr. Shauna Soltani – she can't wait to give your pearly whites a complete makeover with veneers!
Why Choose Paradise Dentistry & Orthodontics for Veneers?
Denver Cosmetic Dentist with 17+ Years of Experience
Calm, Rejuvenating Dental Office Atmosphere
In-House Dental Financing Available
What Are Dental Veneers?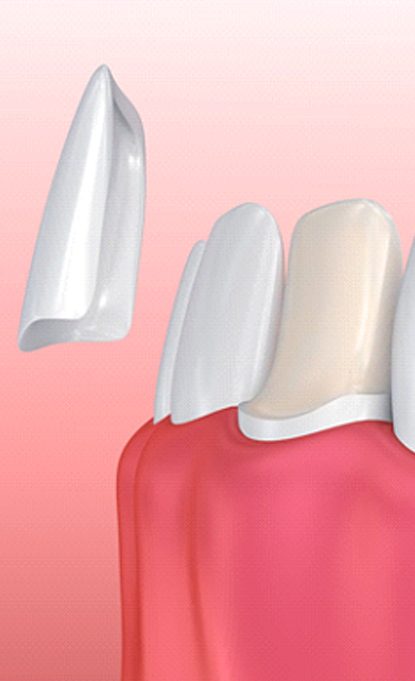 A veneer is a super-thin, custom-made shell that is placed over the front-facing section of a tooth to cover up virtually all of its cosmetic flaws at the same time. Veneers are typically made from dental porcelain, which looks remarkably like natural tooth enamel. Once they have been placed, no one should even be able to notice that you had dental work done – all they'll see is your beautiful smile!
By covering the entire visible section of a tooth, veneers can fix several concerns, including:
Stubbornly stained or discolored teeth
Slightly chipped or cracked teeth
Minor yet noticeable gaps between teeth
Misshapen, worn-down, or "stubby" teeth
Minor cases of crooked or rotated teeth
The Process of Getting Veneers
As an experienced cosmetic dentist in Denver, CO, Dr. Soltani can create a veneers treatment plan to give you seamless result in just a few appointments. First, there's the consultation. She'll closely look over your mouth to make sure you don't have any underlying oral health concerns, like cavities, that should be addressed first. After talking through your smile goals with you, she'll determine whether veneers are the ideal solution for you.
If you decide to move forward with veneers, your teeth will have to be prepared. Dr. Soltani will do this by shaving off a thin sliver of enamel from those teeth. This will ensure that your veneers lay flush against your teeth and line up with the rest of your smile. Then, impressions are taken of your teeth, which a dental lab uses to craft your veneers.
While the lab gets to work, we can place a temporary set of veneers to protect your teeth for a few weeks. Once your final veneers arrive at our office, we'll have you come in to swap them out with the temporaries. After making sure they look and feel natural, we'll cement your veneers onto your teeth and voila – you're free to enjoy your new and improved grin!
The Benefits of Veneers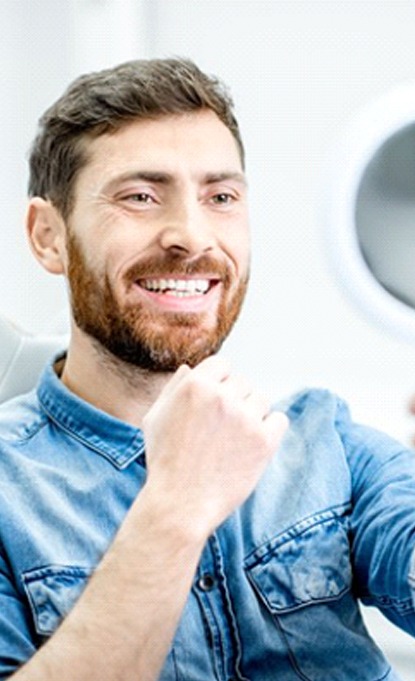 Veneers are becoming increasingly popular as a cosmetic dental treatment, mostly because of the multitude of benefits they offer. These include:
Natural-looking results.
More resistant to stains than tooth enamel.
Easy maintenance.
Results that can last for more than a decade with the right care.
Understanding the Cost of Veneers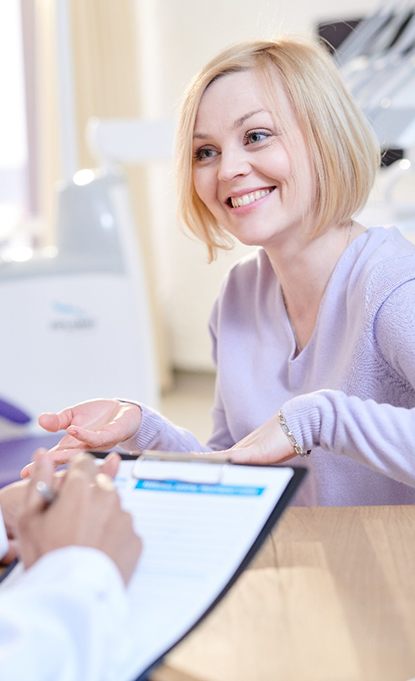 The cost of veneers in Denver is one of the most pivotal components you must consider when attempting to decide how to transform your smile. Essentially, you get what you pay for, so finding the right cosmetic dentist with years of training is certainly worth the time and effort, especially if you want that true Hollywood look. But cosmetic dentistry comes in all different types, which is why it's important to weigh your options and look at all available solutions. After all, you want your smile to look its best, so why not spend the additional time to make sure veneers are the right cosmetic treatment for you?
Cost vs. Cosmetic Dentistry: What's Right for Me?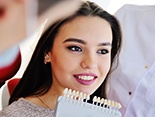 At Paradise Dentistry and Orthodontics, we offer an array of cosmetic treatments designed to improve your smile's aesthetics. While you may not be easily swayed in your decision to choose veneers in Denver, you should consider all your options, each at a different price point:
Veneers: Veneers make it possible to change the size, shape, and color of your teeth. Although more invasive and costlier than dental bonding, they are permanent and can last a decade or longer with proper care.
Cosmetic Dental Bonding: Minor imperfections can be easily treated using cosmetic dental bonding. Requiring little-to-no removal of your tooth enamel, it is less invasive and more affordable; however, it does need to be replaced every few years to maintain results.
Teeth Whitening: Teeth whitening is a great solution if you simply want to eliminate stains. Because it cannot be used to change the size or shape of the tooth, it is limited in its capabilities but highly effective if you just need to rid your smile of discoloration. It's also quite affordable, too.
Invisalign: If your teeth are crooked or misaligned, the only real solution that will deliver long-lasting results is orthodontic treatment. Choosing Invisalign allows for a more discreet solution; however, it will cost you much more than most of the other available treatments. Not to mention, it cannot change the color, size, or shape of your teeth.
How to Make Veneers Affordable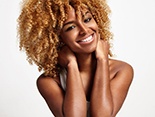 Cosmetic dentistry is not usually covered by dental insurance, which is why you'll need to identify another way to pay should you decide to move forward with veneers. Fortunately, your cosmetic dentist in Denver is pleased to provide two additional options to ensure your cosmetic treatment remains affordable:
In-House Membership Plan: For one, low annual fee, you can receive access to a host of available benefits without having to worry about the red tape that comes with regular dental insurance policies (i.e., deductibles, waiting periods, copays, yearly maximums).
Flexible Financing: Through CareCredit, eligible enrollees can sign up for a low or zero interest payment plan that makes it easier to break up the cost of your treatment.
Veneers FAQs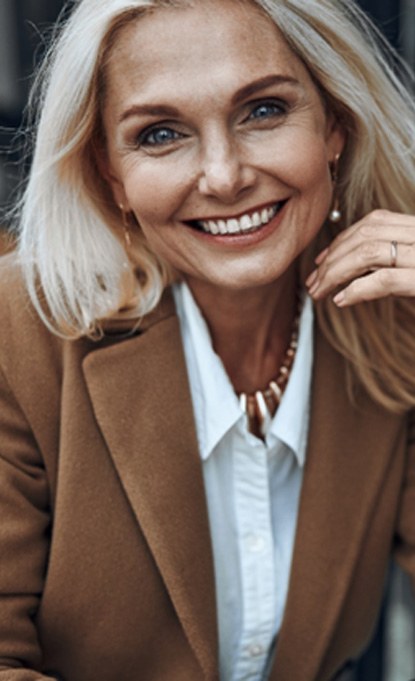 Do you have several things about your smile that you want to change? Veneers are an excellent way to transform numerous aspects of your smile at the same time! However, they are quite an investment, so it pays to be well-informed. Here are the answers to the most common questions we receive about veneers in Denver. If you don't see the information that you're looking for below, don't fret! Give us a call and one of our friendly team members would be happy to address your questions or concerns.
Are Veneers Permanent?

Veneers aren't permanent because they will eventually need to be replaced. However, veneers are irreversible. To ensure that veneers fit properly on the teeth, small amounts of the enamel need to be filed away, and removed enamel doesn't grow back. Because of this, teeth that have been prepared in this way will always need to be covered with veneers or crowns to keep them protected.
What Happens to the Teeth Under Veneers?
Veneers will not harm your teeth because only a minimal amount of enamel is removed. The bonding agent used to attach your restoration is also completely safe. Because your tooth is covered with the veneer, this procedure will not increase your risk of tooth decay. However, you do need to maintain an excellent oral hygiene routine to prevent tooth decay and other oral health issues. Remember to brush twice and floss every day. Limit the amount of sugar you consume and attend regular cleanings and checkups!
Can Veneers Be Used for Bite Corrections?
Veneers don't change the position of the teeth or jaw, so they are unable to correct bite issues. However, if you have a mild open bite, veneers can make the teeth look longer and wider so they appear to line up correctly. You can also use the veneers to hide small gaps between the teeth. Veneers are only ever recommended for bite issues that don't cause significant oral health problems but affect your appearance.
How Many Veneers Will I Need?
The goal of porcelain veneers is for all of your visible teeth to match, so you will receive an appropriate number of veneers to accomplish that goal. Some people opt for a single veneer to cover one pesky tooth while others get anywhere from 6 to 12 veneers for an entire smile makeover. During your consultation with us, we will discuss what the right number is for you.