Dentures – Denver, CO
Say Goodbye to Your Smile's Empty Spaces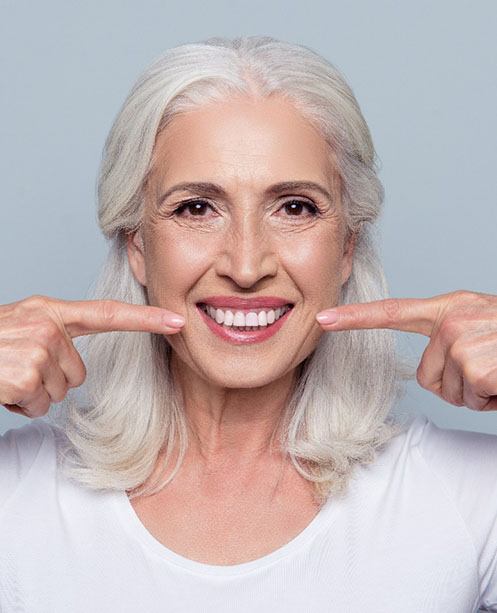 Do you always find yourself trying to hide your smile from others because of missing teeth? Are you fed up with being unable to enjoy your favorite chewy or crunchy foods? If so, then Dr. Shauna Soltani can rebuild your smile by crafting the perfect set of dentures in Denver, CO. People have been replacing their lost teeth with dentures for generations, and they're only becoming more natural-looking and comfortable as dental technology evolves. If you're ready to finally say goodbye to your smile's empty spaces, then call our team at Paradise Dentistry & Orthodontics today to set up your consultation for dentures in University Park!
Why Choose Paradise Dentistry & Orthodontics for Dentures?
Dentist with 17+ Years of Experience
Relaxing, Spa-Like Dental Office Environment
In-Network with Many Popular Dental Insurance Providers
Who Is a Good Candidate for Dentures?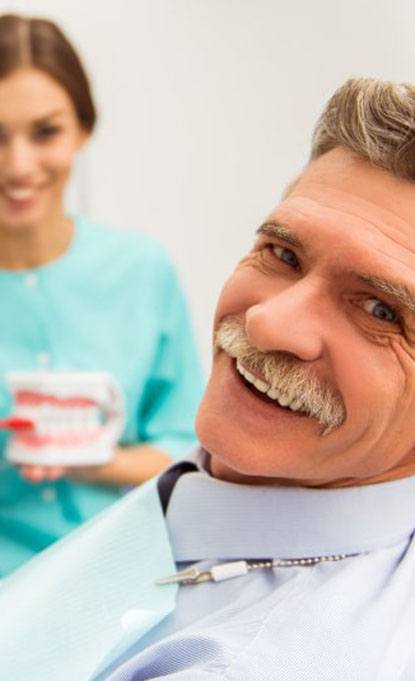 If you're missing several or all of your teeth on one or both arches, then there's a good chance that you can benefit from dentures. That said, the main qualification you'll need to meet before getting dentures is to have good oral health. Any untreated oral issues, such as gum disease, will need to be addressed prior to fitting you for dentures.
Of course, the only definitive way to learn whether you're a good candidate for dentures is to schedule a consultation with Dr. Soltani. As an experienced dentist in Denver, she can review the status of your oral health, determine whether dentures are the ideal solution for you, and if so, develop a specialized treatment plan to give you your smile back.
Types of Dentures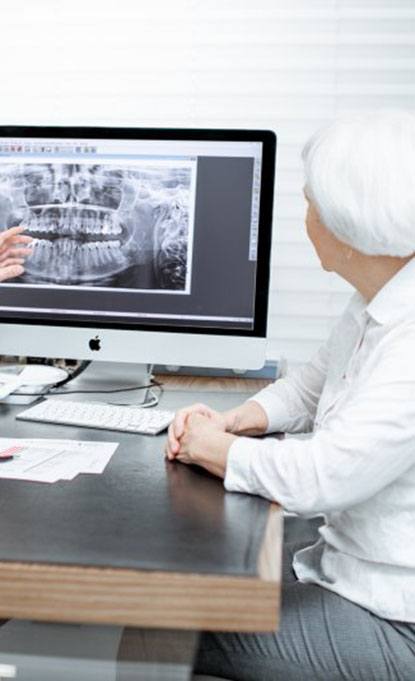 The term "dentures" is fairly broad; there are actually three different types of dentures. Depending on the extent of your tooth loss, Dr. Soltani will recommend one of the following:
Full Dentures
When most people picture dentures, they think of a full denture. This prosthetic replaces an entire arch of lost teeth with a pink acrylic base that sits on the gums, which stays in place through a natural suction force. Not only are the replacement teeth tailor-made to appear like your old ones, but the base of the denture is designed to fit comfortably over your gums.
Partial Dentures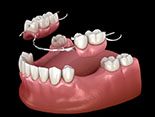 Maybe you still have some teeth left, but there are several gaps along the arch. In that case, you might qualify for a partial denture. Consisting of multiple artificial teeth attached to a metal framework, a partial denture fits behind the remaining teeth with clasps or clips. Once in place, it seamlessly fills the gaps to create a stunningly beautiful and complete smile.
Implant Dentures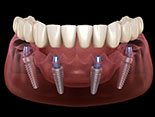 Are you frustrated with your current full or partial denture? Do you want replacement teeth that always stay in place and can last for decades to come? If so, we can secure your denture onto a small number of dental implants that are expertly positioned in your jaw. Implant dentures recreate the entire structure of the teeth and never slip out of place, making it much easier to chew foods, maintain your oral hygiene, and smile confidently.
The Benefits of Dentures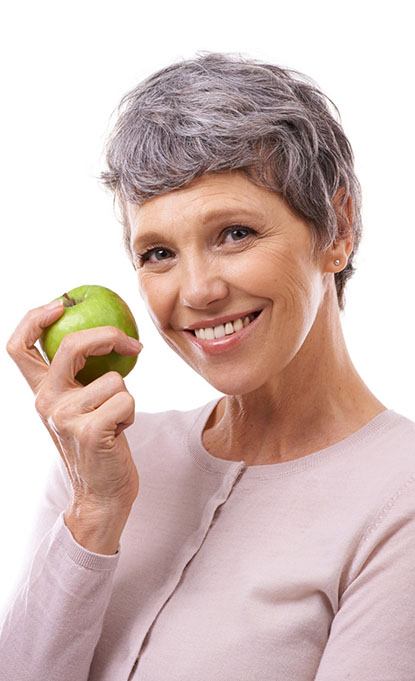 As your dentist in University Park will tell you, the right denture can be truly life-changing. Some of the benefits of dentures that you can look forward to include:
A customized prosthetic that looks just like your home-grown pearly whites
The ability to eat a more varied and nutritious diet
Support for your facial muscles
Tooth replacement that is removable for easy cleaning
Affordable tooth loss solution