Gum Disease Treatment – Denver, CO
Stopping the Harmful Effects of Gum Disease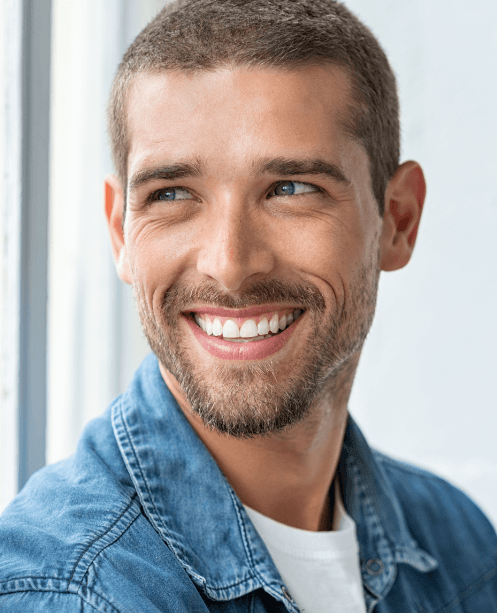 According to the Centers for Disease Control and Prevention, an estimated one out of two adults in the United States has gum disease. The key to tackling this oral health problem is to diagnose it in its earliest stages and treat it so the effects can be reversed. Dr. Soltani offers a couple of different highly effective options for gum disease treatment in Denver, CO to help prevent avoidable damage and get her patients' oral health back on the right track.
Why Choose Paradise Dentistry & Orthodontics for Gum Disease Treatment?
Quiet, Clean, & State-of-the-Art Dental Office
Serene, & Comfortable Atmosphere
Experienced & Friendly Dental Team
Scaling & Root Planing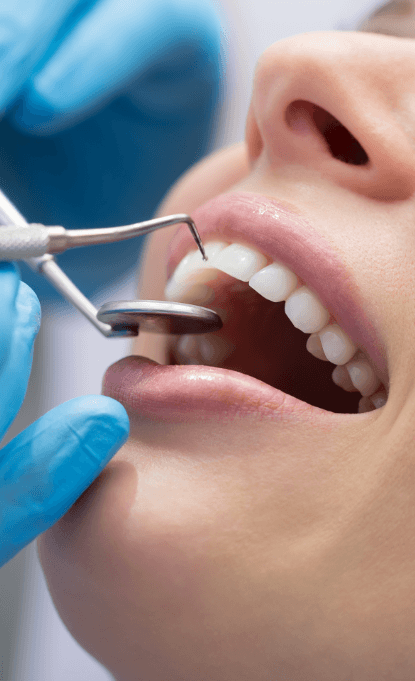 Scaling and root planing is a two-step process that can take place over the course of one or two appointments depending on the severity of your gum disease. First, our team will clear all plaque and tartar from the surface of your teeth as well as into the pockets of your gums. Then, we'll remove any hardened deposits of bacteria from the roots of your teeth, allowing your gums to healthily reattach and provide this vulnerable area with much-needed protection.
Laser Periodontal Therapy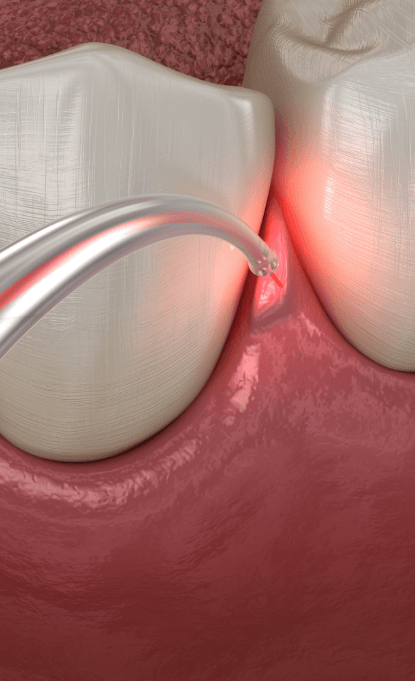 Laser gum disease therapy isn't a standalone procedure. It works in combination with scaling and root planing to help remove hardened bacteria deposits and severely damaged gum tissue, only leaving healthy tissue behind. There are some great advantages to using a soft tissue laser to treat gum disease, including a fast recovery time, no need for general anesthesia, precision when targeting bacteria, and little to no discomfort.
Antibiotic Therapy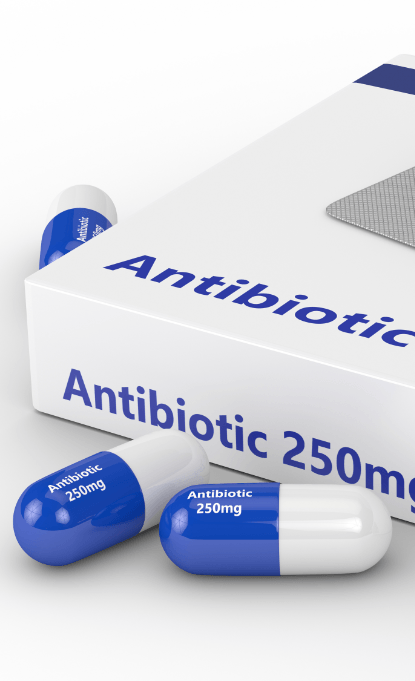 Typically, we suggest antibiotic therapy in combination with scaling and root planing or laser periodontal therapy. After your treatment, we want to make sure that harmful oral bacteria don't have a second chance to come back and wreak havoc on your teeth and gums. By rinsing with a medicated mouthwash or taking antibiotics orally in pill form, you'll be able to help your body fight off this persistent infection.