Emergency Dentistry – Denver, CO
Fast, Reliable, Pain-Relieving Emergency Dentistry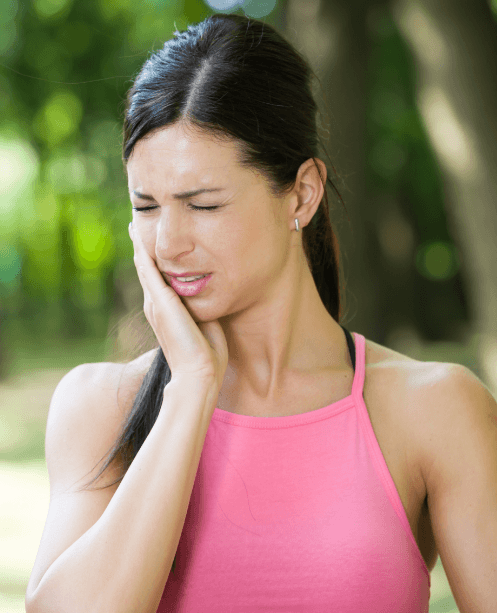 Dental emergencies are some of the most difficult situations to deal with because they always seem to occur when you're least prepared. That's why it's a good idea to have the phone number of a trusted emergency dentist in Denver on hand, like Dr. Shauna Soltani and our team at Paradise Dentistry & Orthodontics. We'll make sure you receive the fast treatment you require and get your smile back on the right track with emergency dentistry in Denver, CO.
Why Choose Paradise Dentistry & Orthodontics for Emergency Dentistry?
Dentistry with a Gentle Touch
We Accept Dental Insurance
Patients of All Ages Are Welcome
How to Handle Common Dental Emergencies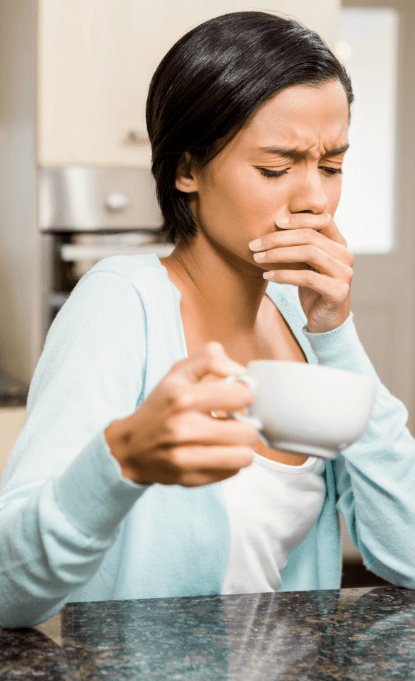 If you have a dental emergency on your hands, call our dental office immediately. Our team will provide you with over-the-phone first-aid guidance to help ease your discomfort. Below, we've included some helpful tips on how you can handle the most common emergencies until you arrive at our dental office.
Toothaches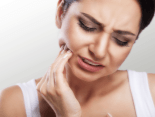 Toothaches are often a sign of an infection that has developed deep beneath the surface of your enamel. To help with the discomfort, you can take an over-the-counter pain medication, such as ibuprofen. You can also place a cold compress on the outside of your cheek for 10 minutes on, 10 minutes off, for up to an hour.
Chipped/Broken Teeth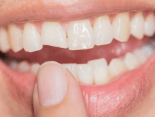 If you're able to locate the broken-off portion of your tooth, retrieve it and bring it to your appointment. If the damage has created a jagged edge, place a piece of orthodontic wax on the area to keep it from irritating or cutting the inside of your lips or cheek.
Knocked-Out Tooth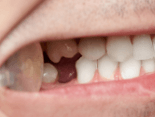 Time is of the essence, so quickly retrieve your tooth, being sure to only pick it up by the biting surface, and rinse it off. Store it in a sealable container full of milk or saltwater to keep it alive and bring it to your appointment with you.
Lost Filling/Crown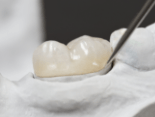 If you can find your restoration, rinse it off. You can temporarily place it back on your affected tooth using a dab of toothpaste or denture adhesive. However, this isn't a permanent solution, and to prevent an infection, you'll need to have your filling or crown professionally repaired or replaced.
Head/Neck/Jaw Pain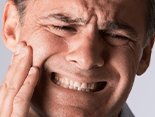 Are you experiencing head, neck, or shoulder pain alongside tension in your jaw joints? These could all be signs of TMJ dysfunction, which occurs when one or both of the joints that connect your jaw to your skull aren't working properly. This could cause them to sustain excess force that creates a wide variety of symptoms, including lockjaw and bruxism. Dr. Soltani offers customized occlusal splints and occlusal adjustments to help ease the tension sustained by your joints and provide lasting relief.
How to Prevent Dental Emergencies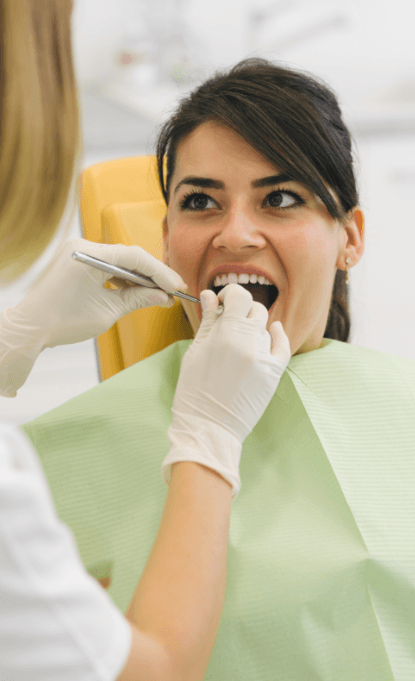 There are a few simple ways you can prevent a dental emergency from occurring:
Maintain good at-home oral hygiene.
Wear a nightguard if you grind your teeth.
Stay hydrated with water.
Protect your teeth with a mouthguard if you play sports.
Avoid chewing on or biting hard, sticky items.
Visit us every six months for a checkup and cleaning.
Understanding the Cost of Emergency Dentistry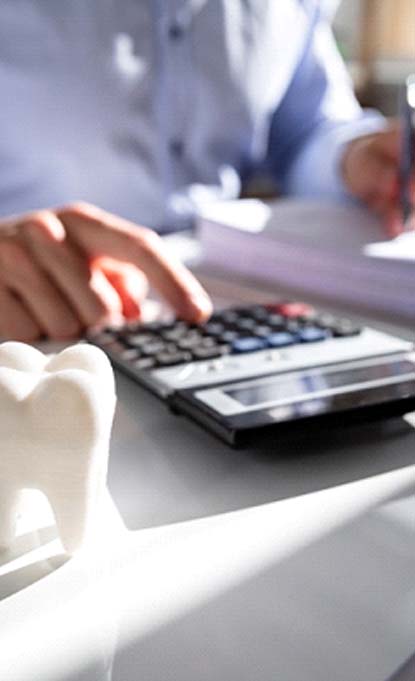 Are you concerned about the cost of your dental emergency? The amount you'll have to pay truly depends on several factors, including the severity of your case. Regardless, you shouldn't let a number keep you from seeking the care you need. Relieving your pain and preventing further damage should always be the primary goal. To help you save money, we'll only recommend necessary services and discuss your payment options with you.
Every Dental Emergency is Different
Visiting our emergency dentist in Denver is not as expensive as you might think. During your appointment, we'll evaluate your needs and determine the best course of action moving forward so you can return to normal. Since the procedures you'll need depends heavily on the type of emergency you're experiencing, it's basically impossible to know how much your care will cost until we actually see you in the office. However, some common solutions to dental emergencies include:
Root canal therapy
Extractions
Dental crowns
TMJ treatment
Don't worry – before you commit to any treatment, we'll thoroughly explain the pricing information for all your options, so you know exactly what to expect. No surprises here!
Taking Care of Your Smile Can Save You Money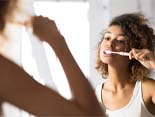 No matter how many precautions you take, some dental emergencies are unavoidable. However, the majority of these incidents are the result of decay, infection, or other damage that has been worsening over time. That's why regular preventive dental care is so important! By taking the time to see your dentist every six months and practicing good oral hygiene, you can save hundreds or even thousands of dollars a year on emergency dental care.
If you ever notice concerning changes in your mouth, don't wait until it's too late. Make an appointment with your emergency dentist in Denver and get it checked out as soon as you can. Even if you're worried about the cost, putting off treatment will only worsen your condition, meaning you're more likely to require complex and expensive procedures down the line.
Does Dental Insurance Cover Dental Emergencies?
Do you have dental insurance? The good news is most plans offer some level of coverage for emergency dental care. For example, they'll often pay for one yearly emergency exam. Most services associated with dental emergencies (i.e., root canal therapy, extractions, dental crowns, etc.) receive partial coverage as well, ranging from 50-80% in most cases. Of course, every plan is different. That's why it's critical to consult with your insurance company and consider any yearly maximums and deductibles before committing to treatment. If you have any questions, our team is always here to help!
Other Options for Making Dental Emergencies Affordable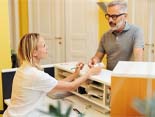 We understand that not everyone has dental insurance, which is why we offer additional financing options to make your dental bills a bit easier to manage.
In-House Membership Plan – This plan is a simple and affordable alternative to dental insurance that allows you to save money every time you see us. You can enjoy the same benefits as a traditional plan but without a deductible, copays, yearly maximums, and waiting periods. It's an excellent way to save money while receiving the dental care you need!
CareCredit – Do you require a significant amount of dental work? You can split up the cost of your dental emergency care into budget-friendly payments. CareCredit allows you to sign up for a payment plan that has little to no interest and a schedule that's best suited for your situation.
At Paradise Dentistry & Orthodontics, we'll give the prompt relief you deserve without having to break the bank. We'll help you navigate your dental expenses, so you don't have to worry about stressing over the bills. That said, if you're facing a dental emergency in Denver, don't hesitate to contact us for help!
Root Canal Therapy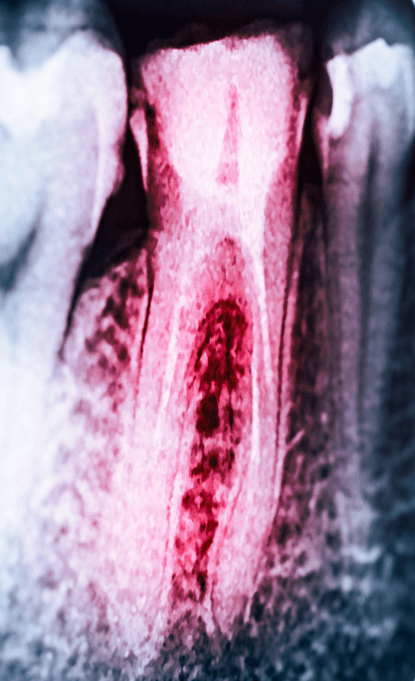 Root canal therapy has a notorious reputation, which is why so many people cringe whenever we let them know that they require it to fix a severe cavity or painful toothache. We make the process as pain-free and comfortable as possible. Many of our patients who receive root canal therapy can enjoy their treated, natural tooth for the rest of their lives.
Tooth Extractions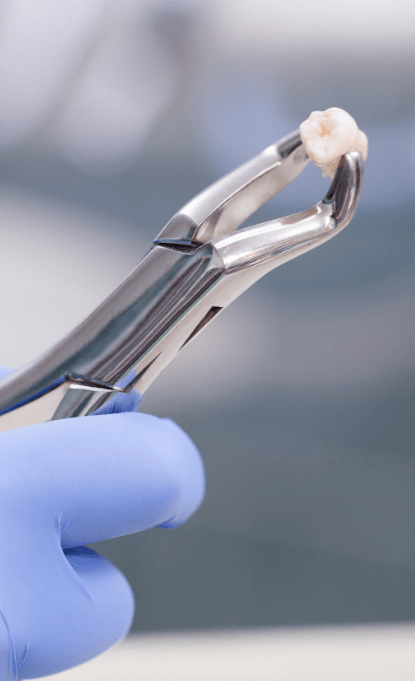 At Paradise Dentistry & Orthodontics, we understand that there's no comparable replacement for your natural teeth, which is why we'll never suggest a tooth extraction unless it's absolutely necessary. In situations where a tooth is severely damaged or decayed beyond repair, we can help prevent additional damage to your surrounding teeth by extracting it. You won't have to live with a gap in your smile for long, because our team can develop a customized prosthetic to replace it right after your procedure.