Traditional Braces – Denver, CO
The Reliable Path to a Straighter Smile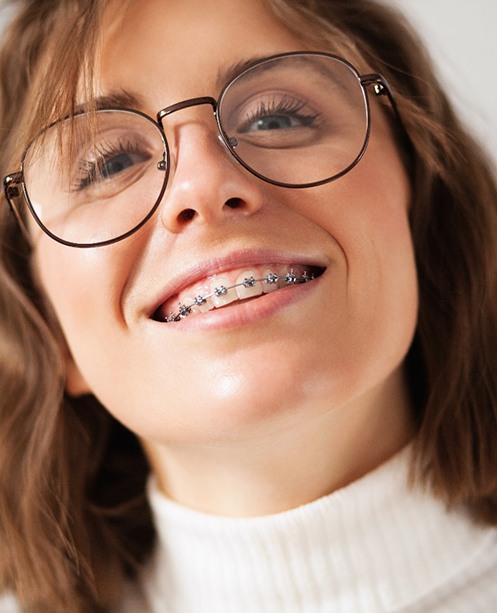 Nowadays, it seems like there's an endless number of orthodontic treatments available to fix dental misalignment. Despite that, many orthodontists agree that the most reliable and effective way to get a straighter smile is with traditional braces. This tried-and-true solution is able to help patients of almost all ages achieve their dream look. If you'd like to learn more about traditional braces in Denver, continue reading or schedule a consultation with Dr. Soltani today!
How Do Traditional Braces Work?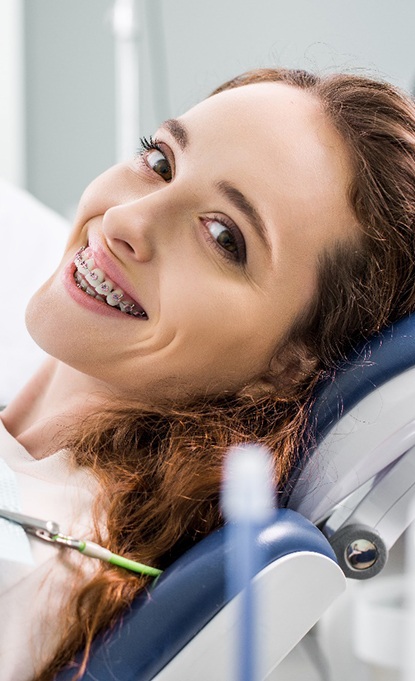 Believe it or not, your teeth are not cemented into place. They're attached to the jawbone via tiny ligaments, which allow teeth to have the natural capacity for movement. Using metal wires and brackets, traditional braces in Denver gradually move your pearly whites into proper alignment over time.
Each time you visit Dr. Soltani to get your braces tightened, your teeth will move a bit closer to their final positions. Some people may need attachments and other accessories to achieve their desired results. Because every case is unique, the treatment time for traditional braces varies from patient to patient. During your consultation, we'll provide you with an estimate based on your needs.
What Orthodontic Issues Can Braces Fix?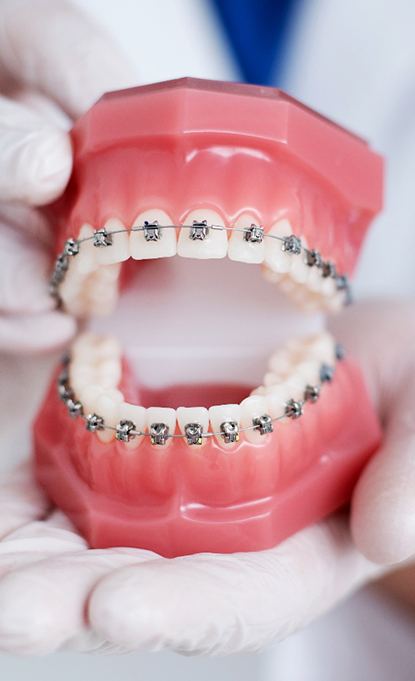 Even after all these years, traditional braces in Denver continue to be one of the most popular orthodontic solutions. At your consultation, Dr. Soltani will determine whether or not braces can fix your specific orthodontic issues. Of course, they're a versatile treatment that can correct multiple orthodontic issues, including:
Bite Misalignment
Overbites, underbites, crossbites, and other bite problems often develop when the jaws don't come together properly. These issues make it difficult to perform everyday tasks like eating and speaking. Fortunately, traditional braces can guide the jaws into proper alignment for a healthier bite.
Crowded & Crooked Teeth
Having teeth that are crooked, overlapping, or uneven can increase your risk of oral health issues like cavities and gum disease. That's mainly because crowding makes it easier for plaque and bacteria to become trapped. With traditional braces, your teeth can be pushed back into a healthier and more aligned position.
Gapped Teeth
If you have gaps in your smile, you may feel self-conscious and hide your teeth any chance you get. Not only can it feel awkward and embarrassing, but these spaces can put your teeth at higher risk of damage. Luckily, traditional braces can guide your teeth closer together for a more uniform smile.
Caring for Your Braces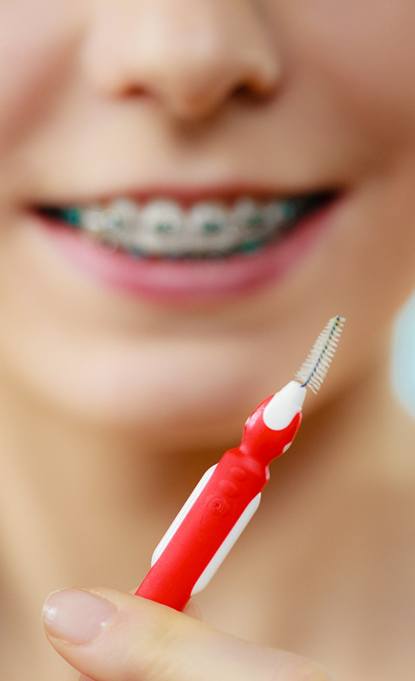 Learning how to properly care for your smile while wearing traditional braces can take some time and practice. However, it'll eventually feel like second nature with time. Here are a few tips to keep in mind:
Practice good oral hygiene (i.e., brush twice a day, floss daily, rinse every day with an ADA-approved mouthwash)
Use specialized flossers to clean under your braces
Avoid sticky, hard, and sugary foods and drinks
Do not chew on hard objects like ice or pencils
Visit Dr. Soltani every six months for a checkup and cleaning